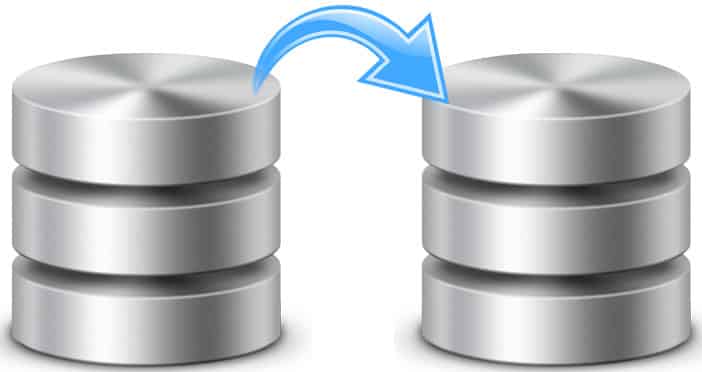 We're happy to announce that we have a new feature added to
SqlBak
! This feature is most helpful as it will support you in restoring a database backup on another server on a different server, remotely!
How to copy a database to another server
Like we've said, this is a new feature, and it's very easy to use. Below we will show you a step-by-step tutorial on how you can do this.
First off we will have to have set up at least two servers in our SqlBak account in order to copy a database to another server

For this tutorial, we will be using two example servers, the Database Server which is the main server from where we will copy the data through the backup
The second server will be the Remote Database Server, where we will copy the data to, from the first server

After having set up the servers, we will have to create a new job in order to have our backup created, which will later be copied to the second server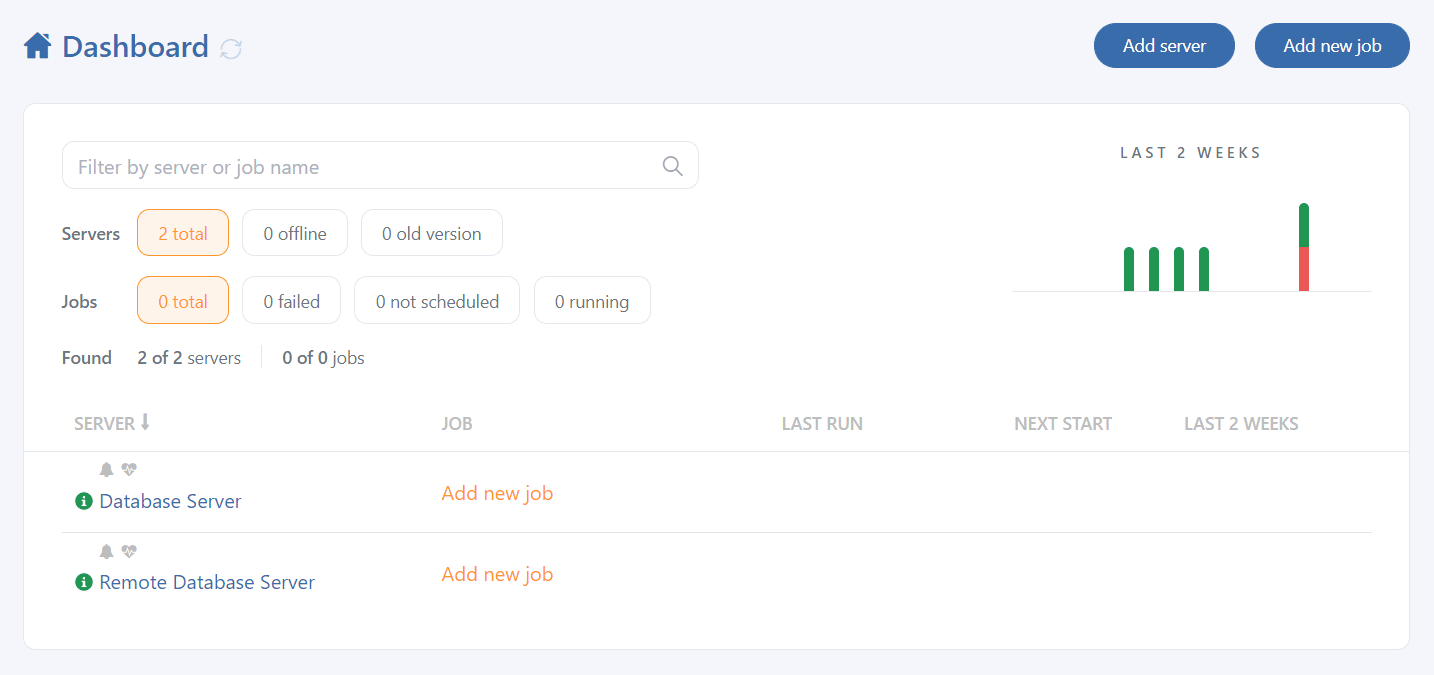 Now add a backup job, to do it click on the "Add new job" button, select a server, and set "Backup job" as a "Job type". When the settings are made, click on the "Create Job" button.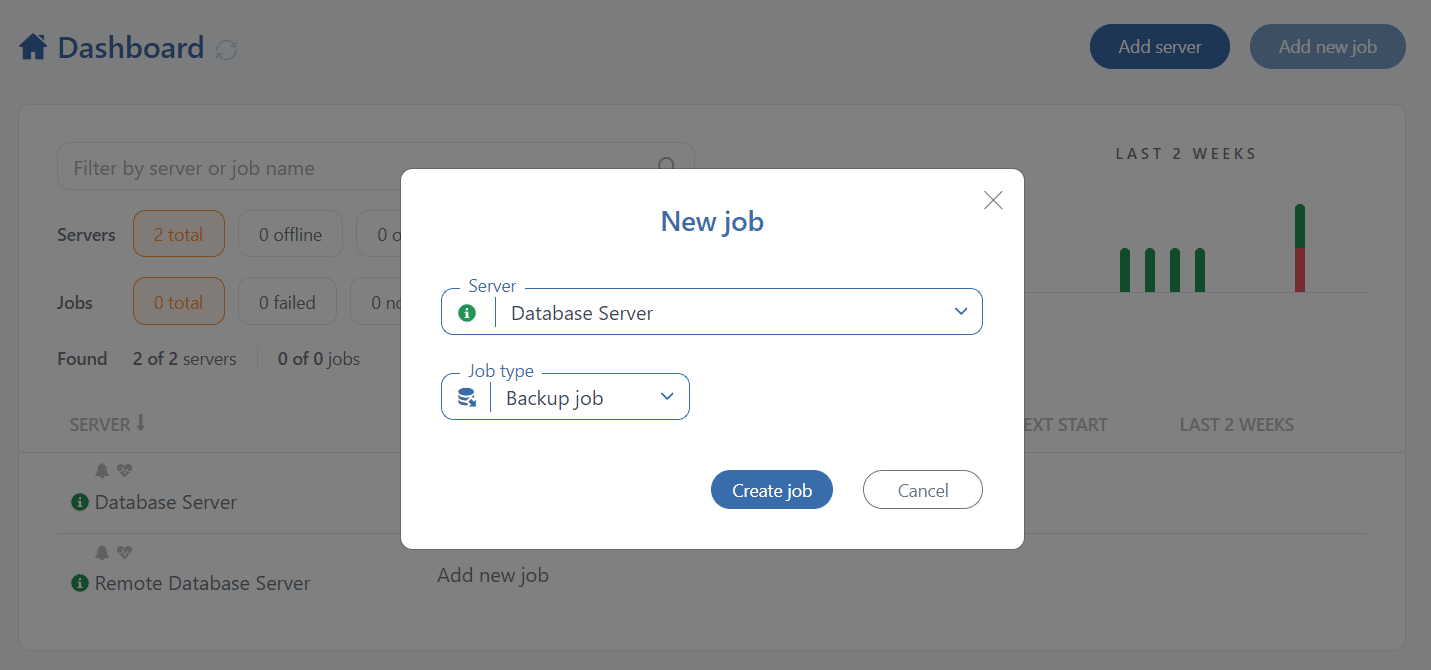 On the next page, you will have to set up your backup job. Select databases that should be backed up and the location where the backups will be stored, and will later be automatically read by the restore operation.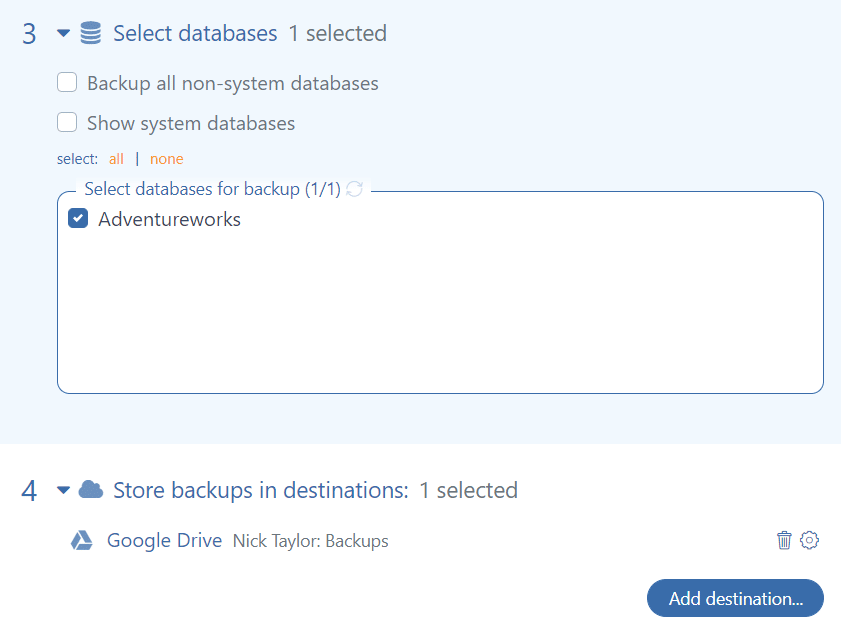 Also, please take notice of all available options for your backup in order to make them more secure (use encryption), to make them occupy less space (use compression), set a backup job schedule, etc.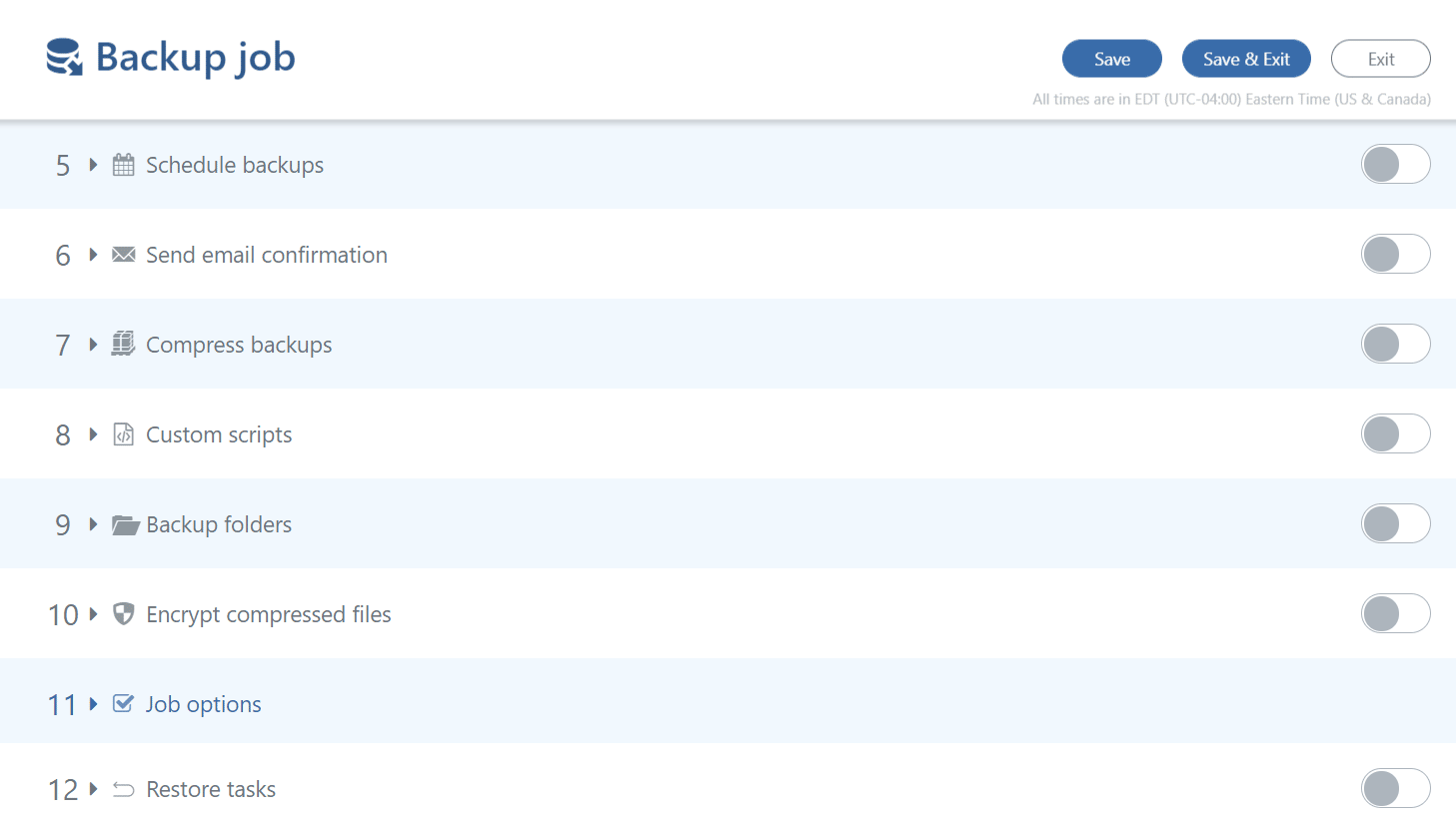 A simple interface will pop-up where the last backup will be automatically selected. Choose a backup that should be restored and click on the "Restore selected" button.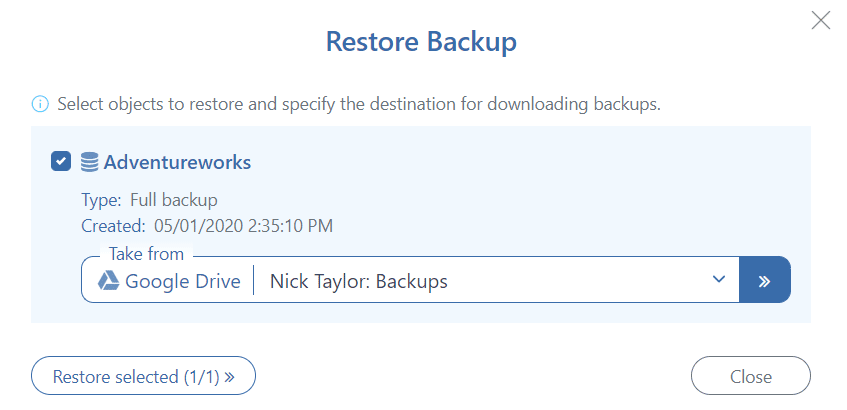 Once the settings are done, click on the "Restore" button, check the settings in the opened window, and press "Start restore".  If the operation will be successful, you will receive a message like the one below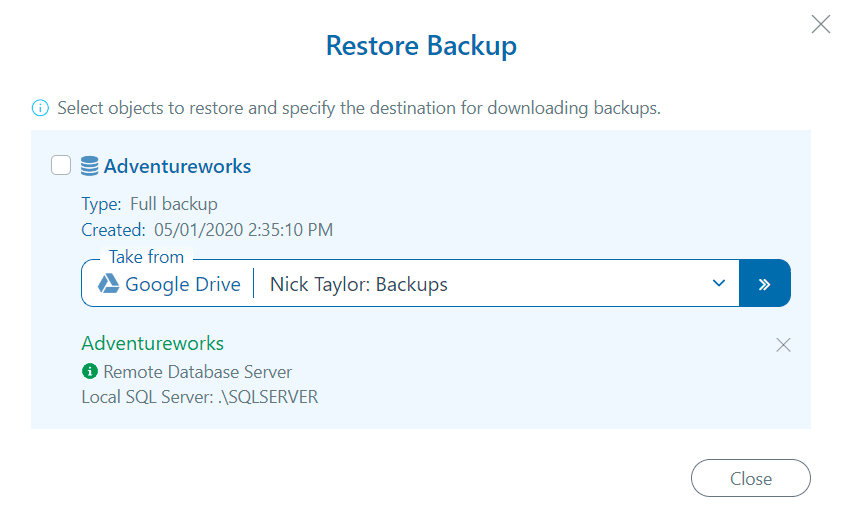 Now your database has  been remotely restored to your other server, and you can go and review this using SSMS