Backup, monitor and restore databases from the web
Schedule and restore sql backup from any web browser on any device
Send backups to a folder, FTP, Dropbox, Google Drive, OneDrive, Amazon S3 and more
Monitor database performance and receive email alerts
Install our app on Windows or Linux, connect to sqlbak.com, then manage backups via the web
Over 1500+ businesses already trust us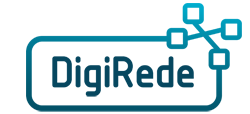 We are a
member
of the Microsoft Partner Network
Schedule SQL Backups
Create and restore full, differential, transaction log and incremental backups according to the schedule
Send to Cloud Storage
Your backups are kept in the cloud storage of your choice, SqlBak doesn't keep your data
Watch Server Health
The health and performance of your SQL Server is checked every few minutes
Be Notified
We will send you an email if there is a problem with the backup or the performance of your SQL Server
SQL Server backup & restore using SqlBak.com
A start-to-finish walk-trough of creating a SQL Server backup and restoring it back using SqlBak.com service.
Watch video
What's unique about SqlBak?
SQLBackupAndFTP requires you to login to your server to manage and restore database backups, but SqlBak does it all from the web
SqlBak includes SQL Server performance monitoring and alerting
SqlBak is vastly superior in managing a large number of database servers as it allows you to see them all on a single Dashboard page and update in bulk. SQLBackupAndFTP requires you to log in to each individual server.
What can SqlBak do?
Backup MS SQL\Azure SQL\MySQL\PostgreSQL\MongoDB Server databases

installed on an unlimited number of remote servers
Send backups to a folder, FTP, Dropbox, Google Drive, OneDrive, Amazon S3 and more

Restore SQL backups

Monitor SQL Server health

Send email alert notifications on backup success/failure or MS SQL/MySQL/PostgreSQL/MongoDB server outage
Who can benefit from using SqlBak?
Database administrators managing multiple database servers in their company
Companies maintaining multiple database servers of their customers
Companies that use database servers in their products and need integrated backup
POS terminal owners and servicing companies
All those who want to maintain database backups remotely