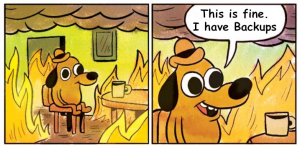 Point-in-time recovery is the concept of restoring data to a particular time in the past.
Suppose you deleted an important database table at 2 p.m. on a Wednesday. You realize this fifteen minutes later and you need to restore the data. Replication will do you no good, because the table in the replica has also been deleted. Only backups can save the day.
However, if you back up your data at 1 a.m. every day, the closest recovery point to when the table was deleted will be at 1 a.m. that Wednesday. When you restore data, you will lose 13 hours of data. But if you use the point-in-time recovery strategy, you can recover data as of 1:55 pm, losing only 5 minutes!