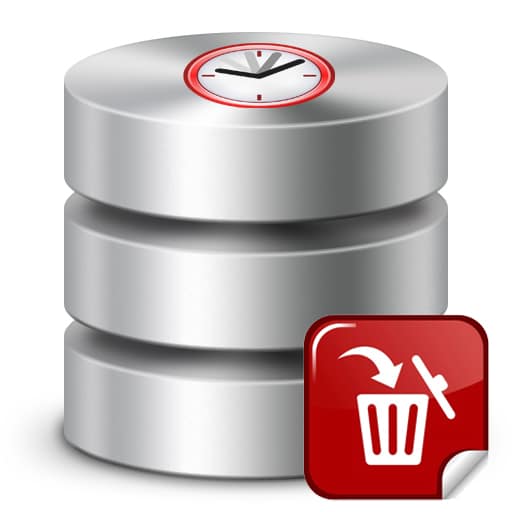 How to remove old SQL Server backups – quick tutorial: 
Managing storage space occupied by your backups is a task that should not require a DBA's time.  With SqlBak you can easily remove old
SQL Server backups
, periodically.  In this article we will show you how to do this, step by step, so you will never have to worry about old backup files filling up your storage space.
Remove old SQL Server backups with Sqlbak
Setting up a task to remove old SQL Server backups is quite simple and only requires a few clicks when using SqlBak.
If you already have set up a backup job in SqlBak, then all you have to do is to go to your Dashboard and then select your backup job, which will take you to the job screen, a screen similar to the one below.
There, you'll just have to go to your job's destination settings, as can be seen, highlighted in the image below.

On the small pop-up window which will appear for setting your destination settings, there is an option to auto-delete backups which are older than a custom age, which you can specify for each of your backup jobs.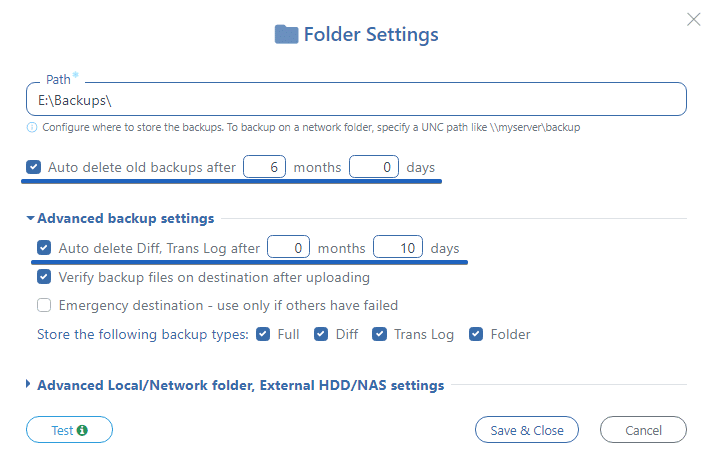 By selecting multiple backup types which are to be stored at this destination and setting the auto-delete option, after the specified time has passed, all of those types of backups will be removed from the storage location.
And this is how you take care of cleaning up storage space and how you remove old SQL Server backup files with Sqlbak, without ever having to worry about running out of space.