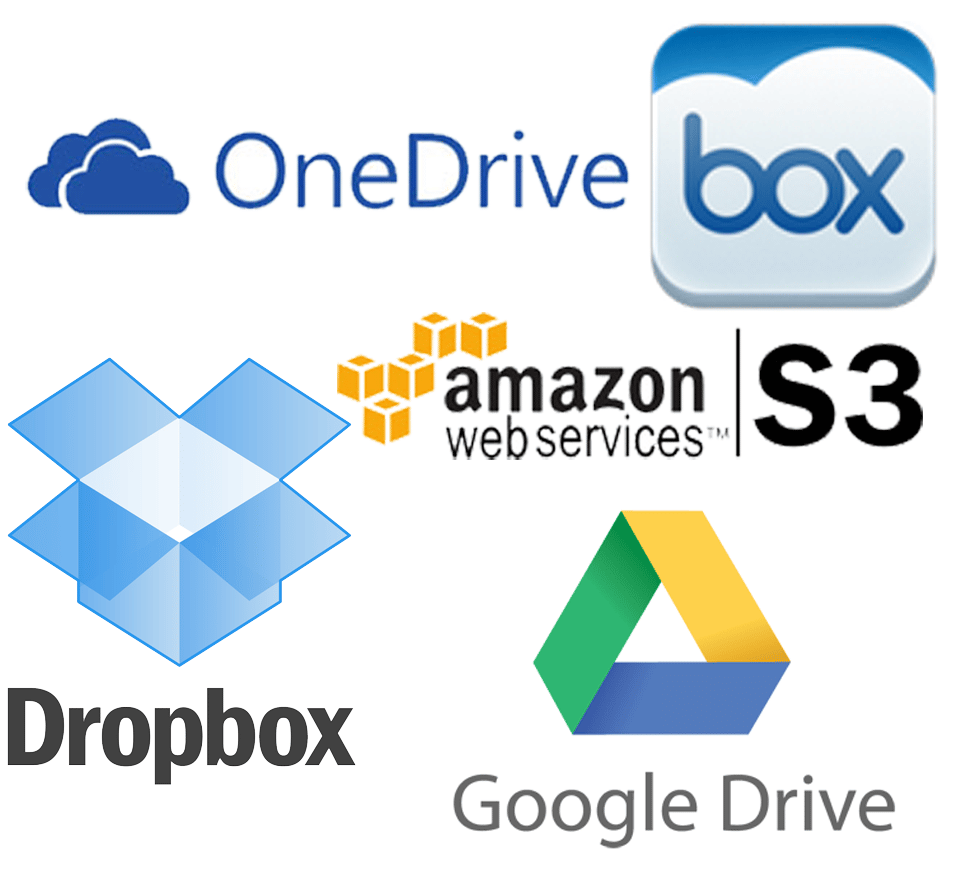 There are multiple online solutions where you could store your SQL Server backups, but because there are so many you might not know which one to choose.  In this article, we will try to go over some of the most popular solutions in order to help you decide what is the best place to backup and store your most important data.
First, off we should know the importance of our data and the value it has to our organization or to ourselves personally. Also, you should consider the level of privacy your organization considers the data needs to have. These are criteria that we should think about when choosing where to store our database backups.
If your organization considers that the data is much to important to be in the hands of an external service, then they might have to consider that the best place to backup your data is on an internal storage infrastructure which could meet the needs for data backups.
Otherwise, if your organization doesn't set up strict rules for storing backups, then there are the cloud services which you should definitely use!
Internal storage
In this case, internal storage should be interpreted as any storage medium inside your organization, to which no one from outside your company has access.
There are many solutions for this, like a dedicated NAS or even better, a SAN. The difference between the two is that a NAS is only one device, while a SAN is a network composed of multiple storage devices to provide extended storage space.
Both solutions work in a networked environment, but typically a NAS is connected to the network through an Ethernet cable and using a standard TCP/IP protocol while SANs use Fiber Channel to interconnect.
If your organization will not invest in such solutions, you should backup your data either on a different machine on the network.
Also, an external HDD drive can be used if none of the solutions above are available to you.
This would be the order in which we would recommend you store your backups if you are constrained to keep the data inside your organization.
Online storage
In the fortunate event that your organization will trust other storage services with their data, then you are lucky as there are many options from which you can choose.
The next list of online services is the one that we consider to be the best place to backup your data. Choosing one of the services listed below will require you to analyze what are your requirements in terms of space and cost.
Dropbox
We will start off with Dropbox, one of the web's most popular online file storage solutions.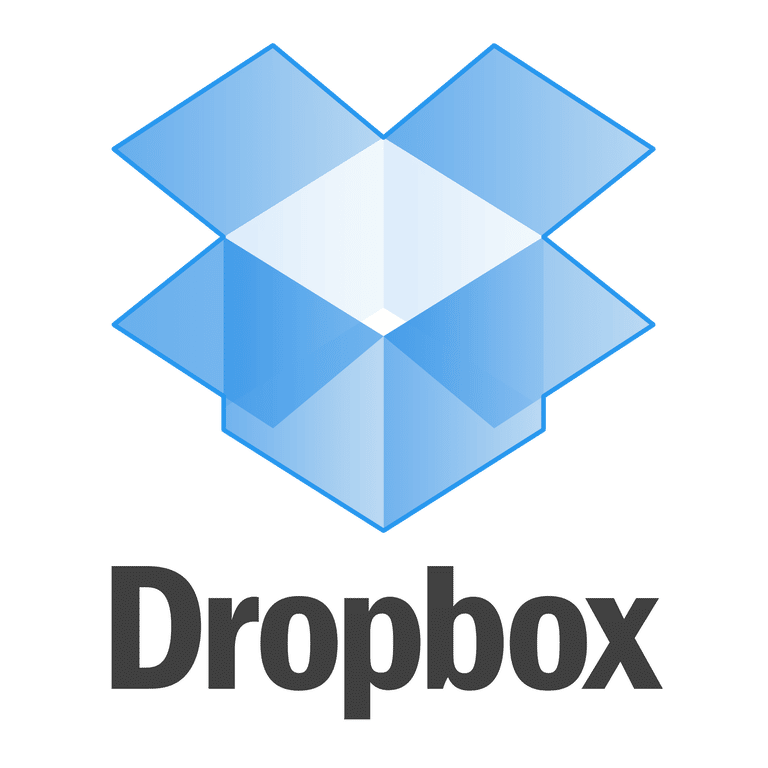 Starting at 2GB of storage with a free account, this might be enough for personal files and a few database backups, if your database is very small, but for large databases, you might want to look at their paid subscriptions, which offer significantly more storage (up to unlimited).
Dropbox also offers support for synchronization between multiple platforms like PC, Mac, Linux, and the cloud. Using a desktop client or through a web interface (a browser) you can upload your files to your Dropbox folder.
As soon as your files are in the Dropbox folder, the service will synchronize the files between the PC and all other devices you have enabled from your Dropbox account, including mobile devices such as phones or tablets.
It is quick and lights and when running in the background you won't even notice its presence. If you are interested, check out their service by clicking the Dropbox icon above.
Also, there is no limit for file size if you're using the Dropbox app.
One of the downsides of this service is that a folder named Dropbox has to be created and then all of your folders have to be moved in this file (small inconvenience, maybe).
Advantages:
Very easy to use
Auto synchronization across devices
Fast and light
Disadvantages:
Less flexibility (you are forced to put all your files in a Dropbox folder)
In conclusion, Dropbox is the best option if you have to or want to easily share files between multiple devices and with friends or family.
If you are a business user then this might be a great choice in terms of storing your backups as there are no file size limitations, which is great for backups of large to very large databases.
Box
The next online file storage service that we would recommend is Box.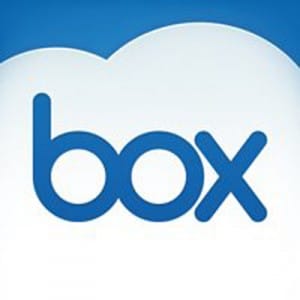 Simple to use as Dropbox, Box is another big contender in the cloud storage game.
Right off the bat, Box offers 10GB for users with a free plan, but the file size is limited to 250MB, which in terms of space is much more than Dropbox, but the file size limit might not make it very versatile. Although, premium users have the ability to upload files of up to 5GB in size, which is a good improvement.
Beyond the standard cloud storage setup where you have the possibility to store any kind of file, Box will let you share files with other people, give you the opportunity to assign tasks, leave comments on some other person's work, and will notify you in case a file has changed.
With these features, Box is oriented and suited more for a business environment rather than for personal usage, but it could come in handy in some activities that involve more family members.
You can also preview the files from Box's web application and also create simple text documents in your Box from the web browser. Also, similar to other cloud services which offer storage, you can download an application on your desktop and keep your files in sync between the cloud and the hard drive.
Another one of Box's strong points is that it will give you control over the privacy settings of your files. For example, you have the possibility to choose who in your business, or in your group, can view and open specific files or folders. Also, you can give permissions to edit and upload files or documents to your Box folder.
Even password protection is offered for single files, along with setting expiration dates on shared folders, which is more than enough features in terms of security and privacy for your files.
Users who are part of a business plan have the ability to connect to other web applications such as NetSuite or Salesforce so you can save documents to your Box much easier. Also, there are plug-ins for desktop applications such as Microsoft Office and Lightroom from Adobe that will let you access and edit the files that are saved in your Box from those applications.
Advantages:
Offers great flexibility and control over your files, for business users
10GB of space with a free subscription
Disadvantages:
File size limit to 250MB
This is not necessarily a disadvantage, but with a lot of features it might be overwhelming for a user who is simply looking for a storage service for just a few files
In conclusion, Box is a great service with many features for protecting and sharing your files with specific people, but the size limitation of the file might be a negative factor, although for small databases it could be a great service if your backup files fit in the 5GB space.
Google Drive
The third online cloud storage service is the project which initially started as a medium to share office documents, called Google Docs, and transformed into Google Drive.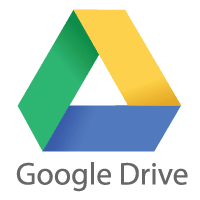 Drive is a complete suite in terms of giving you the ability to create and manage documents in your own cloud storage. With this service, you can create a bit of everything. You can create and manage as many word documents, spreadsheets, and presentations as you can fit in the 15GB of free storage that this service provides.
The downside to this is that the 15GB of space is shared with your Gmail account, with your Google+ page, so actually, all of the 15GB available is shared with all of your Google applications.
The good thing is that all documents you create with Drive do not take up any of your storage space as well as all photos smaller than 2048 x 2048 pixels will also not take up any space.
Another cool thing about Drive is that it allows uploading and editing (only after they have been converted to a Google document) of Microsoft documents such as Office and Excel files. All of your files in your Drive will be automatically synchronized with files across other devices.
But as with any cloud storage service, they offer paid memberships which will allow you to increase the size of your "Drive" to 30TB (at the time this article was written).
All of the files you upload either through their desktop application or through their website are limited to a size of 10GB.
In terms of advantages vs. disadvantages, this is how Drive stacks up:
Advantages:
15GB of space, free of charge
Very easy to use and to set up, if you have a Google account
Creating and editing documents online, on your Drive
Its stability, as Google is going to be around for a long time
Automatic synchronization of files across devices
Disadvantages:
File size is limited (although 10GB is more than enough for small databases)
Files are not locally encrypted when you're uploading them
Files have to be stored in your Drive folder
In conclusion, Google Drive is a great place to store your database backups if your plan offers enough space. The service is very stable and we recommend it without a doubt. The added features of creating and editing documents might be a useful addition in other situations.
OneDrive (former SkyDrive)
We used to know SkyDrive as Microsoft's online cloud storage solution, but it has been rebranded under the name of OneDrive.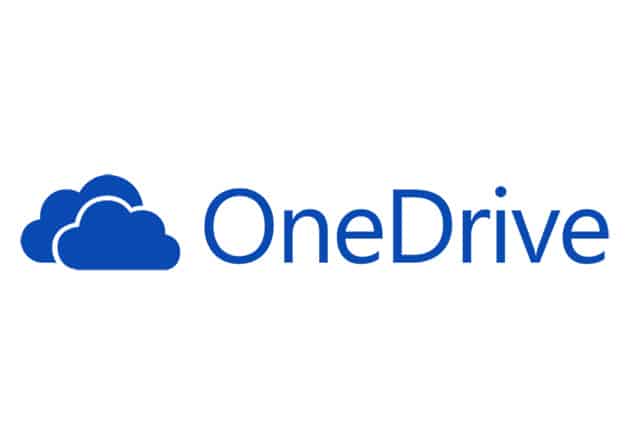 Microsoft is also an established company in the IT business, so its storage system can be confidently considered as being stable.
In terms of space offered for storage, the free account offers 7GB of storage, with the possibility of adding up to 200GB more to your account, with a paid subscription.
Unfortunately, it also does not support local encryption and the 7GB of free space is not very attractive when it is compared to the other services.
The desktop application is easy to use and just by dragging and dropping your files in your local OneDrive folder, you will upload and automatically synchronize your files across multiple devices. The other great thing is that all of your files on the PC where OneDrive is installed can be accessed later from another device.
Also, the service supports uploading any type of file and one of its strong points is that it works with any application from the Office suite, Word, Powerpoint, etc.
Because security is not at the top of its features, we can't recommend it for files that shouldn't fall in any other person's hands.
Advantages:
Easy to use desktop application
Automatic synchronization of files across devices
Strong integration with Office suite applications
Disadvantages:
Low level of security for uploaded files
Low storage space, even with a paid subscription plan
Works only between Windows devices
So, OneDrive would be the best choice for you if your entire suite of devices is Microsoft-powered. It is great as you can manage multiple Office documents, but for database backups only with a paid subscription plan is it starting to be worth it, if you are comfortable with a not very high level of security.
Amazon S3
Amazon is one of the big company names in the cloud storage industry and this is why they are on our list.

The S3 (Simple Storage Service) is being promoted as a simple cloud-based storage infrastructure, but as it emphasizes simplicity quite a lot, does that mean it is any good?
In order to store your data, you will first have to create a "bucket" to store the files in. The process of creating such a bucket is quite simple, you give it a name and select where you want it to be placed (geographically). You can optionally turn on logging and then hit "Create".
As soon as your bucked is created, you have the possibility to access it through a simple web interface. Uploading files is quite easy and there is no limit to the number of files you can upload, but there is a limit on the size of the file that can be uploaded and this limit is quite permissive at a 5TB mark.
With the standard free account, you get 5GB of storage and then you pay per GB of storage you occupy. Prices per GB will vary, so make sure to check out their prices.
You also have the ability to turn on versioning for your buckets, but be aware that this will imply that you will store more versions of your files, which will occupy more space, and you won't be able to turn off versioning for a bucket!
Advantages:
Prices are reasonable
Two-factor authentication is available
Third-party support for upload and download is very good
Disadvantages:
The GUI of the Management application is quite difficult to use
In conclusion, Amazon S3 is then very simple to use. It stores your files and protects them as you wish, it will log and report activities and will use systems that are redundant to protect your data from loss.
The two-factor authentication option is quite inexpensive and interfaces are relatively easy to use. All in all, it is quite a good choice if you would like to store your database backups in the cloud.
Now that we have managed to go over the storage services which we consider to be the best at this point, it is time for you to choose what you think is best for your situation.  From our experience, the safety of data and extended storage space are the most important factors in choosing a cloud storage service and it is what we would be looking for at first, and what we would recommend you to consider before choosing your cloud storage service.