Starting from SqlBak version 3 you can backup MySQL Server databases. SqlBak supports two ways to connect to your MySQL databases: phpMyAdmin and TCP/IP. Below you can find a step-by-step tutorial on how to backup your MySQL Server database via a TCP/IP connection. To backup MySQL Server databases, SqlBak uses the mysqldump utility. For now, with SqlBak on Windows, only full MySQL backups are available.
First of all, you have to establish connections to your MySQL Server. To do this, run the SqlBak app, click on the "Add" button and choose "MySQL Server (TCP/IP)" as a DBMS type.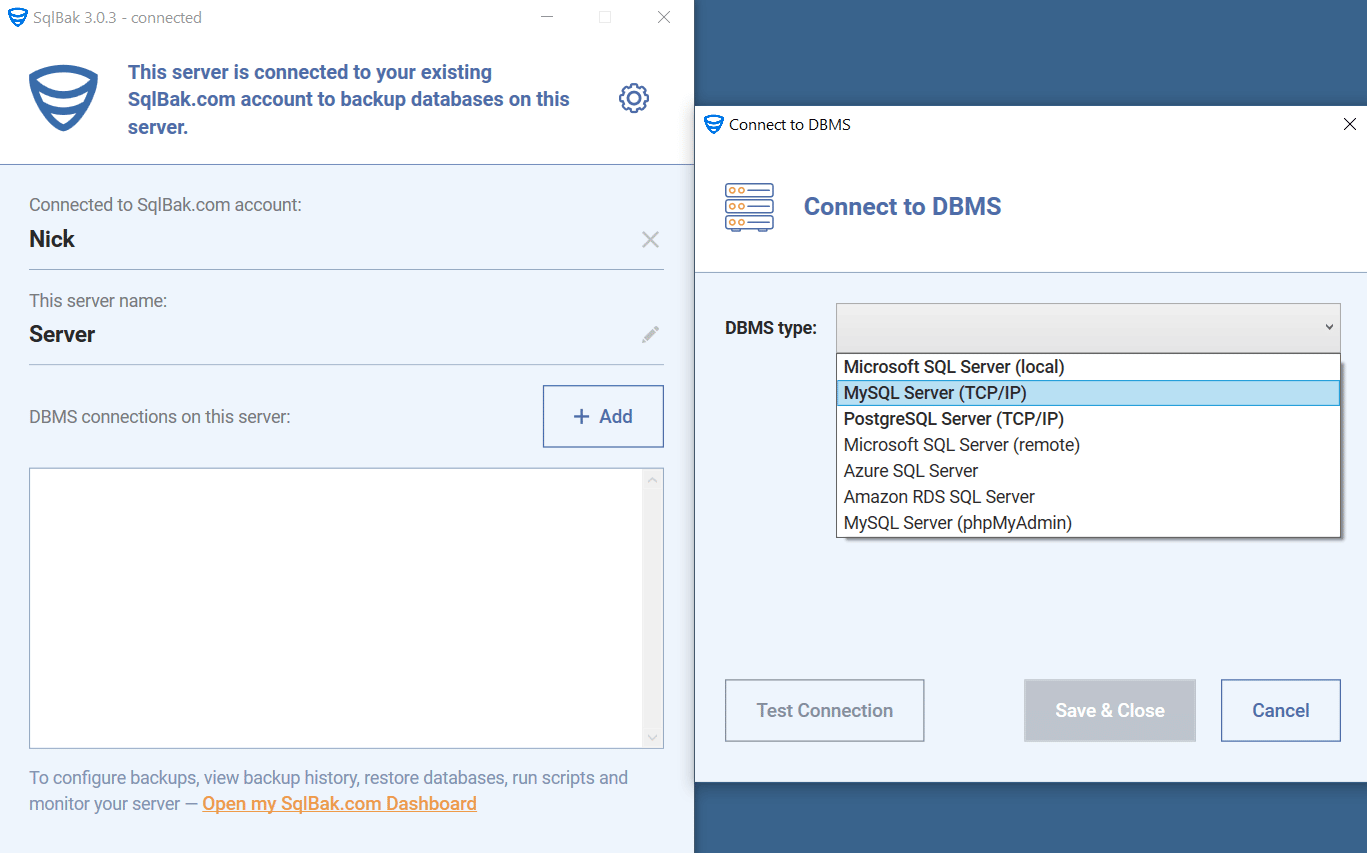 In the opened window, specify your server name, username and password, then click on the "Test Connection" button to make sure the connection is set.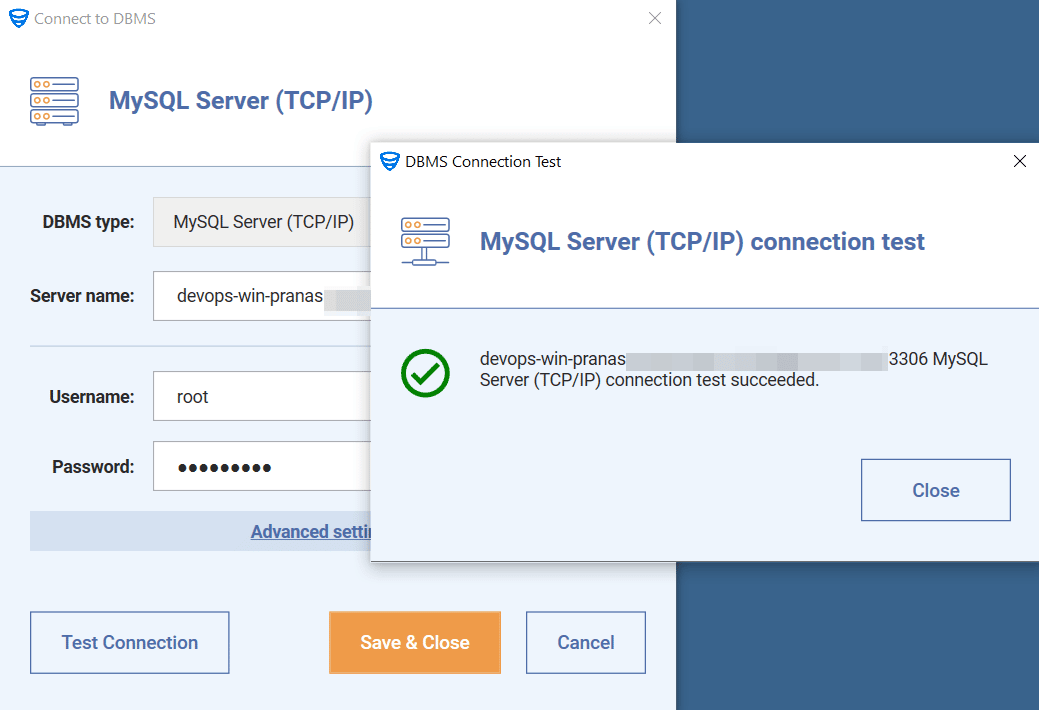 Once the connection is set, it's time to create a backup job. To do this, please go to your "Dashboard" page and click on the "Add new job" button.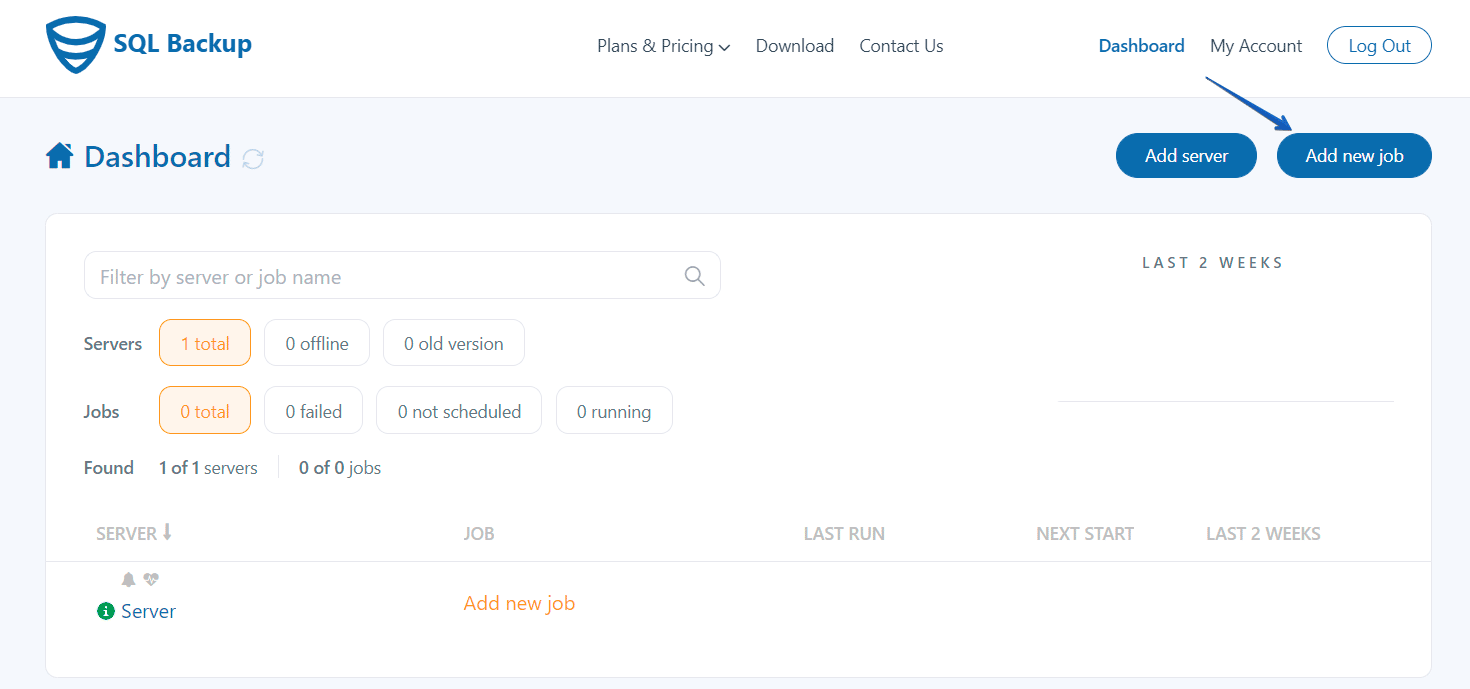 On the next page, go to the "Select databases" section and choose all the databases you are going to back up.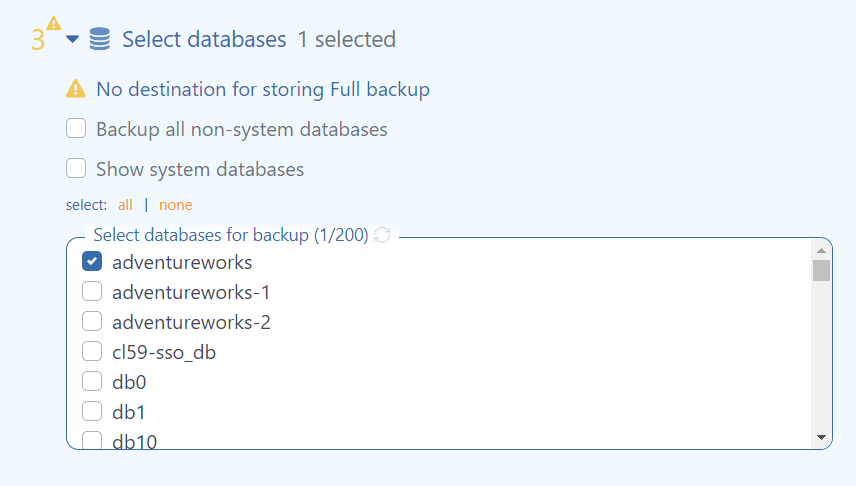 The next step is to select a place where the backups should be stored.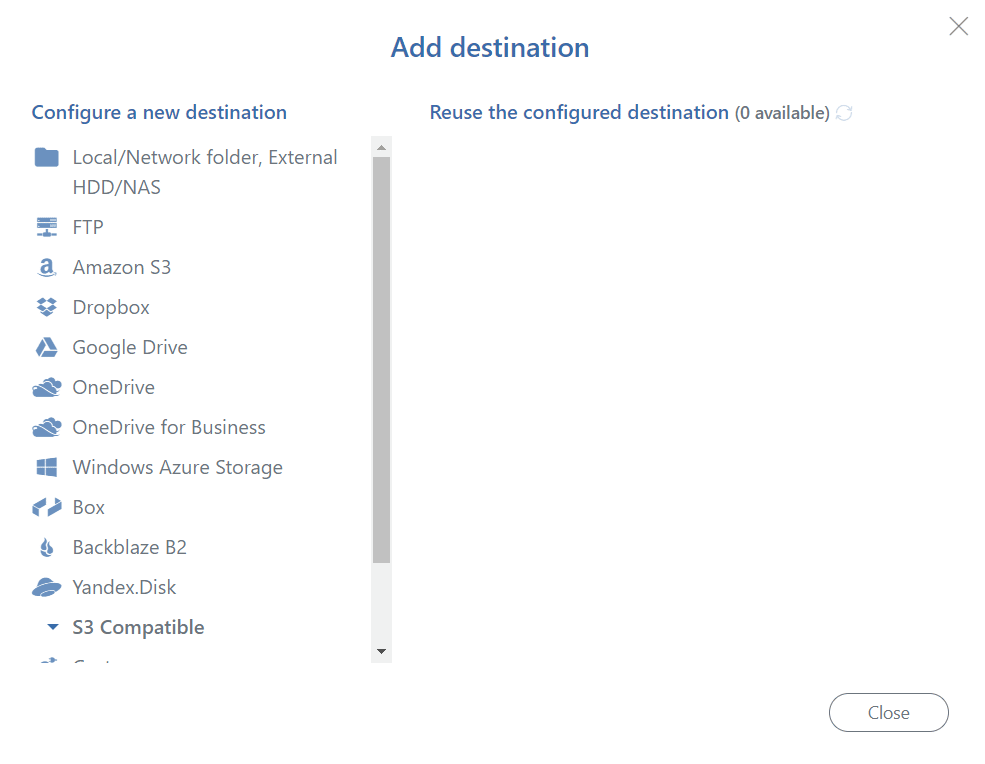 It is important to note that you can use multiple destinations for storing your backups.

To set a schedule for your backups, go to the "Schedule backups" section, and set the needed schedule.

We're almost done — the last important setting is the email notification. Scroll down to the "Send email confirmation" section and specify your email address or addresses to receive the notifications about whether your backups are successful or failed.

You have set your backup job with all the necessary settings. If it is needed, you can also set encryption and compression, add local files or folders to be backed up, add custom scripts to your backup plan, and set a restore process. Once the settings are done, click on the "Save & Exit" button in the upper right corner.
That's it — all the backup job settings are made and the backups will be performed according to the schedule.