Now you can run regular SQL Server maintenance jobs with the help of SqlBak. This feature can be useful if you regularly need to make some changes to your database. All these changes can be made by adding any SQL Server command (using T-SQL) or adding Windows batch (*.cmd, *.bat).
How to Create SQL Server Maintenance Job.
Now let's create a new SQL Serve maintenance job, for that go to the "Dashboard" page and click the "Add new job" button. At the pop-up window, choose the "Maintenance job" at the "Job type" box and click on the "Create Job" button.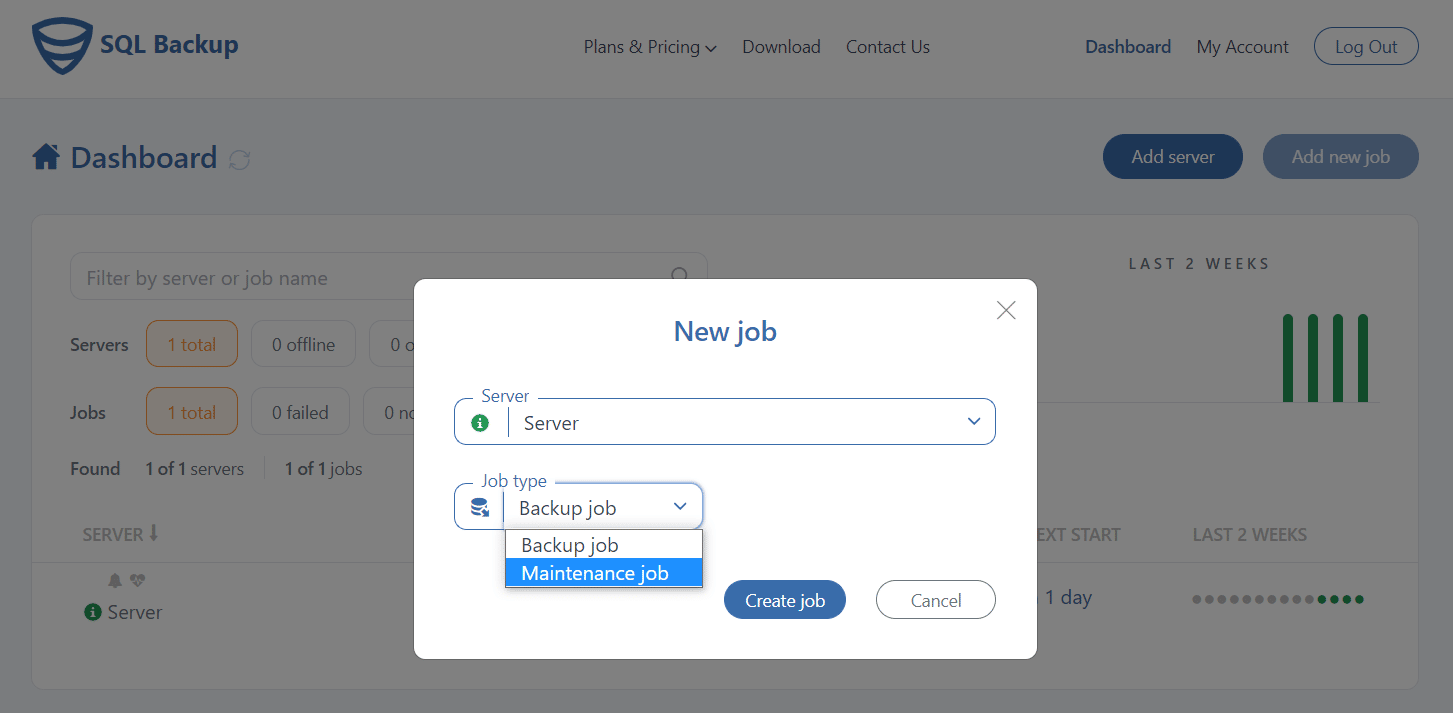 In the window that opened, you will find six simple things that you need to set up to start your SQL Server maintenance job.
Now your job is ready; the one thing you need to do to save and run the SQL Server maintenance job is to press the "Save & Exit" button.