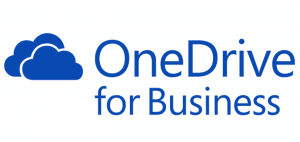 There are many ways of making SQL Server database backup and there are as many methods as to how and where to store them. But is your method really convenient for you? Lets assume that your backup plan is a full backup once a day, differential backup every six hours and transaction log backup every hour, and all these backups you need to send to OneDrive for Business. If you perform all the scenarios manually, it would take almost all of your time every day. Fortunately, you can do it in minutes with the help of SqlBak.
How to backup SQL Server to OneDrive for Business
Go to your Dashboard page and press "Add new job", then select "Add backup job" 

Choose the computer where SQL Server is located and then check for SQL Server connections. Then click "Continue to job settings"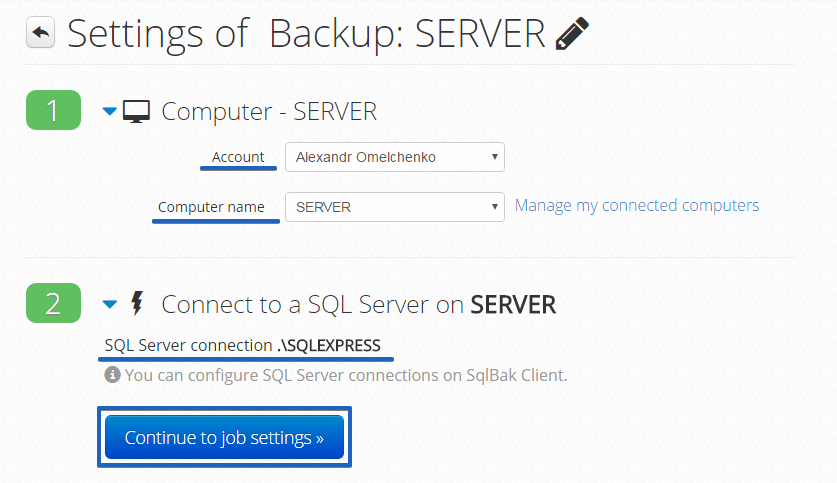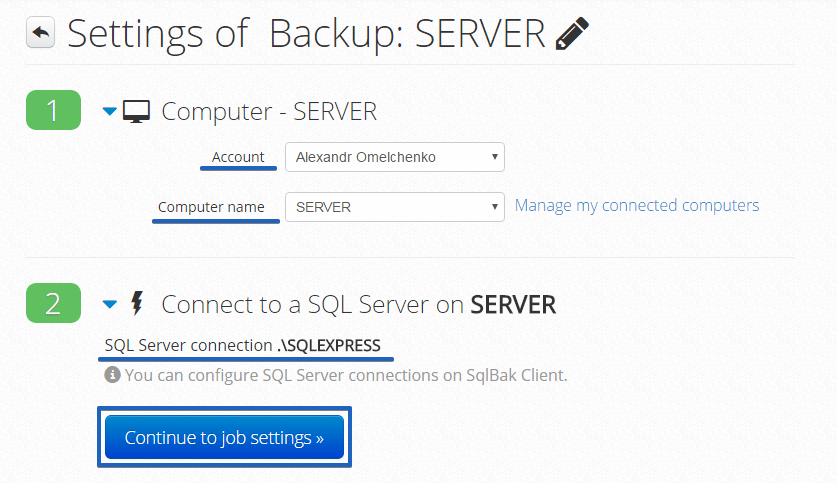 Select the databases which you are going to backup.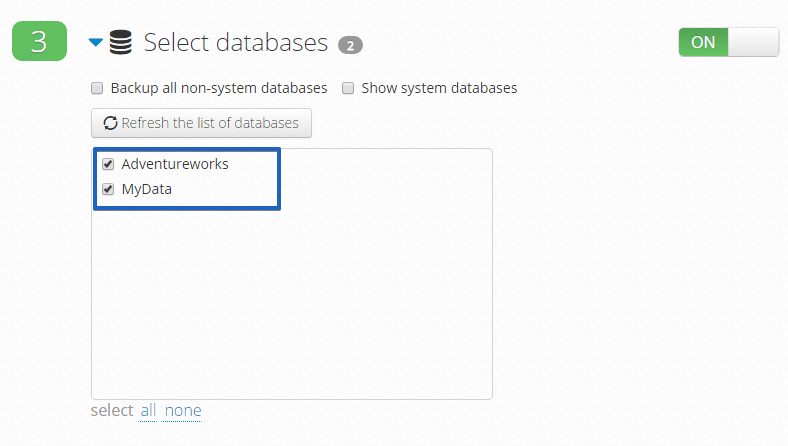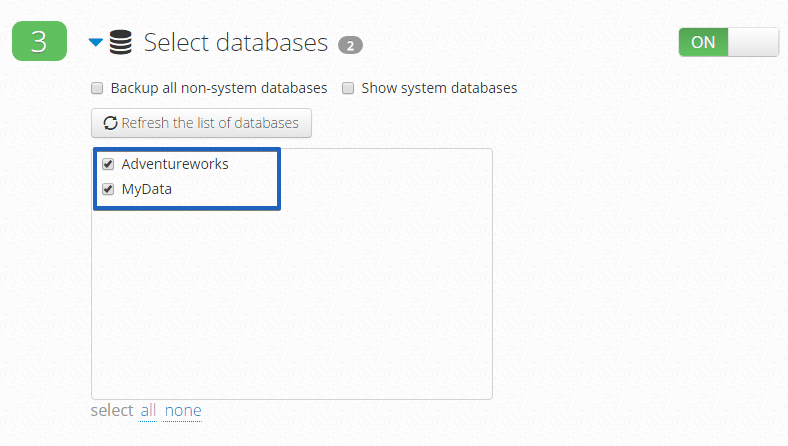 Now you need to add backup destinations, to do that press "Add backup destination" in the "Store backups in selected destinations" section.


 In the "Add destination" window press "OneDrive for Business"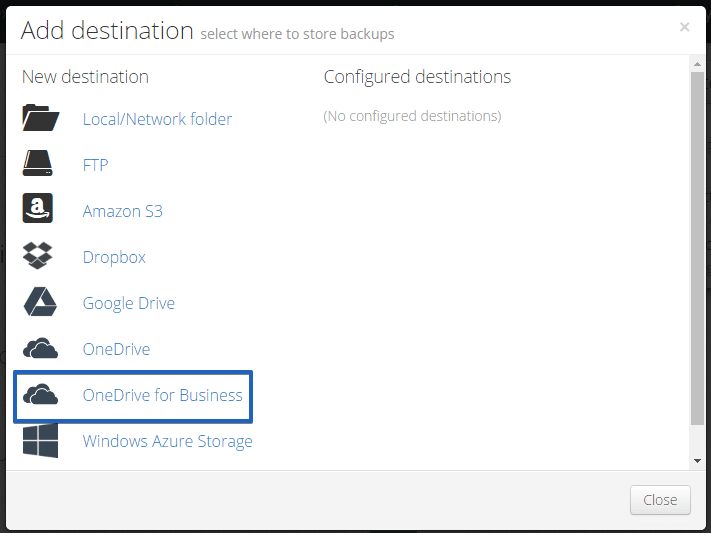 Then enter endpoint URL and click "Authorize" to open the browser and allow SqlBak to access OneDrive for Business. Also, you can choose types of backups this job should send to the specified destination by clicking "Advanced OneDrive Settings". Press "Test" to check connections with OneDrive for Business and then press "Save & Close" to apply all your settings.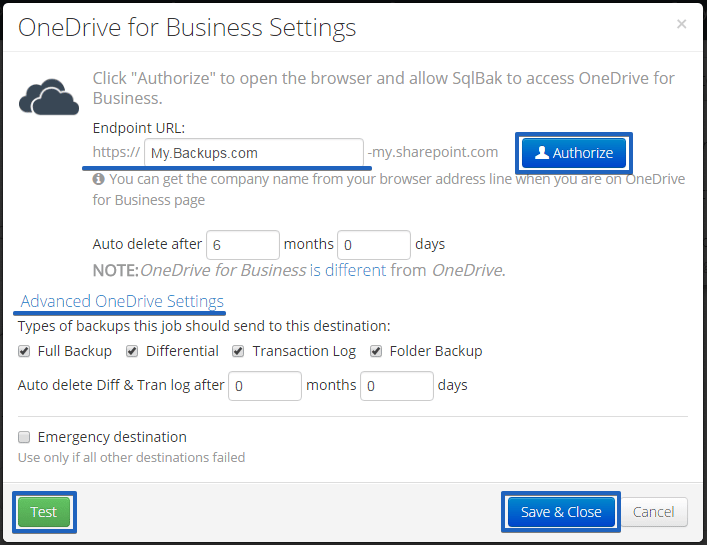 Then setup your backup settings, press "Show advanced backup schedule" to set up the schedule in the best possible way.


Don't forget to press "Create" to save your backup job.

Also, you can set up more different settings like E-mail notifications in case of failure or success, Compression and Encryption, specify Custom scripts or add some local folders to backup. And this is not the exhaustive list of benefits SqlBak offers.
It is better to once spend 5 or 10 minutes setting up SqlBak backup job and then have some free time while SqlBak makes backups according to your schedule and sends them to OneDrive for Business.