After you have passed registration process it's time to connect your computer to SqlBak. This is done in three simple steps.
1) Download and Install SqlBak App
When you go to the dashboard having no computers connected the download should start automatically, if it doesn't start click "restart".  After the download process is completed, install SqlBak App.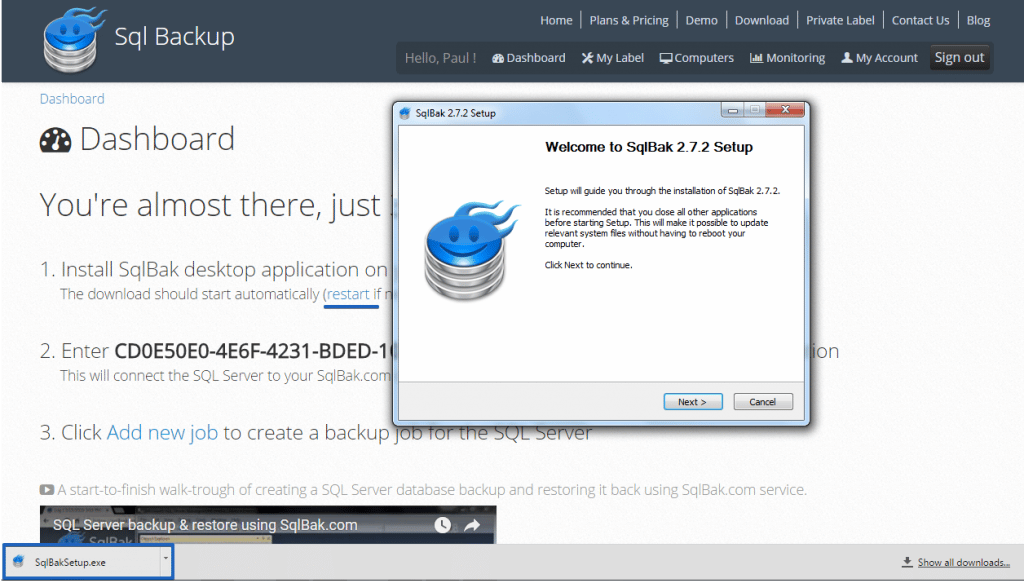 2) Enter your Secret Key
Copy and paste the secret key into "Secret key" field. Then click "Connect to SqlBak.com account" to connect SqlBak App with your computer.

3) Connect to SQL Server
In the "Connect to SQL Server on this computer" window specify your SQL Server name and select the Authentication method. Press "Test" to check the connection and "Save & Close" to apply all settings.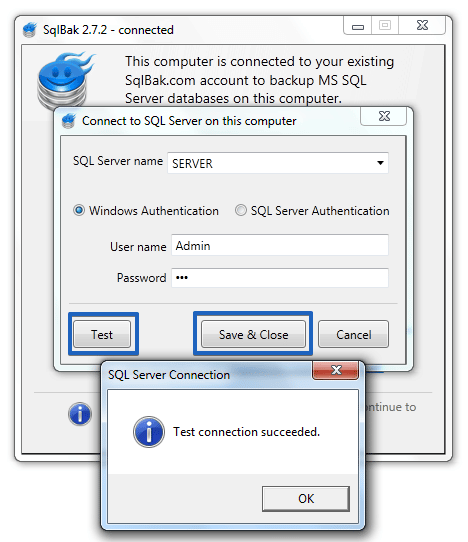 That is all, refresh your Dashboard page and create a backup job!