Microsoft Azure SQL Database is a managed cloud database from Microsoft. It runs on a cloud computing platform, and access to it is provided as a service. If you use SqlBak for managing your database backups and want to backup Microsoft Azure SQL Database as well, here you will find a step-by-step guide on how to do it.
How to backup Microsoft Azure Cloud SQL Database
1. Connect SqlBak App to the logical SQL Server in the Azure
Go to "Microsoft Azure Dashboard page" and select your SQL Database: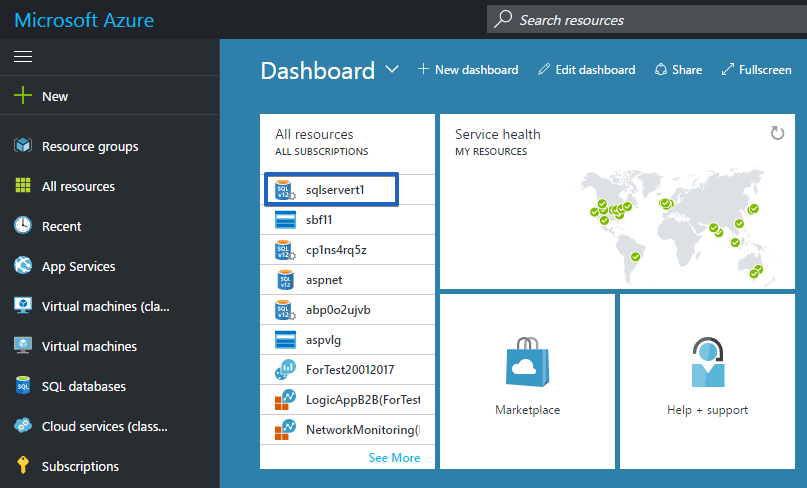 Select the "Properties" section to find Server Name and Admin Login: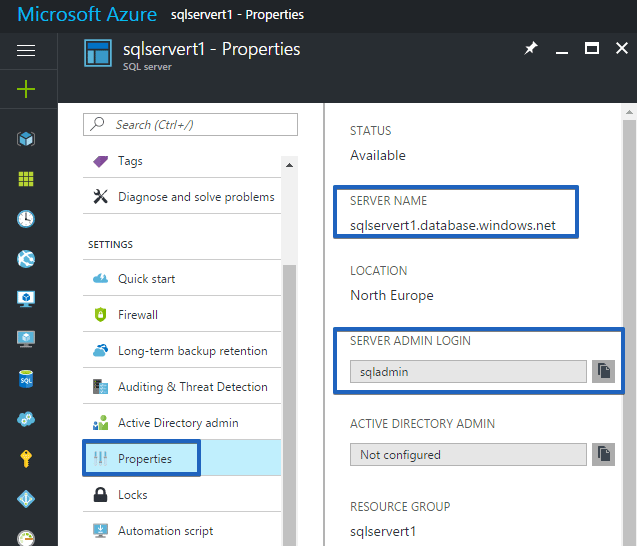 Open SqlBak App, click "Add" and enter the name of the server, choose "SQL Server Authentication" and enter the user name and the password you specified during the Server creation: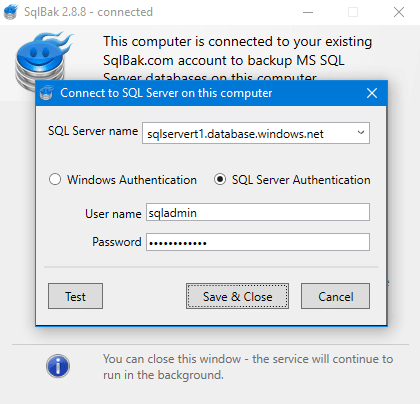 2. Create a job for regular Azure SQL Database backup
Go to SqlBak's "Dashboard", click "Add new job" and select "Add backup job":

Select databases to backup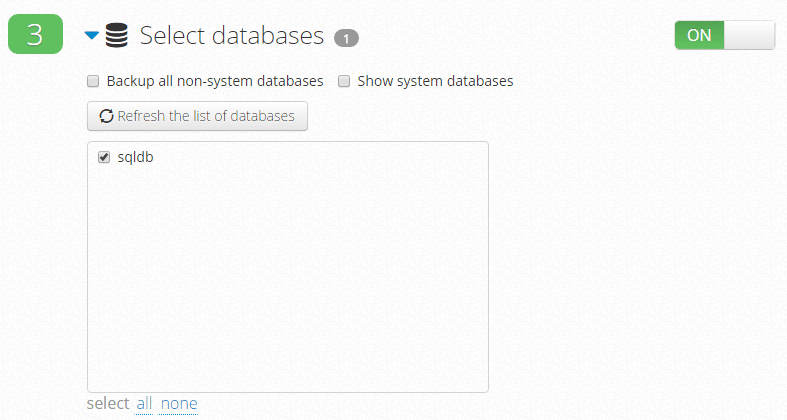 Then go to the "Store backups in selected destinations" section and press "Add backup destination" to select a place where your Azure SQL Database backups will be stored:

Suppose, you want to store the backups in Azure Storage. Select "Windows Azure Storage" from the list: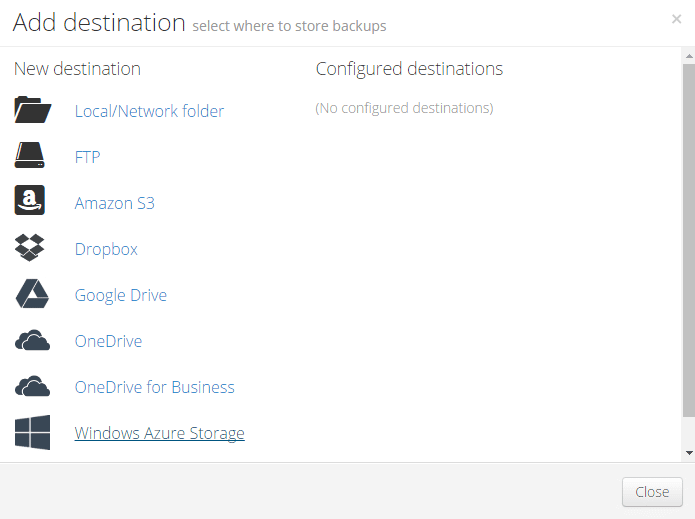 You can find your Azure Storage credentials in "Microsoft Azure Dashboard page":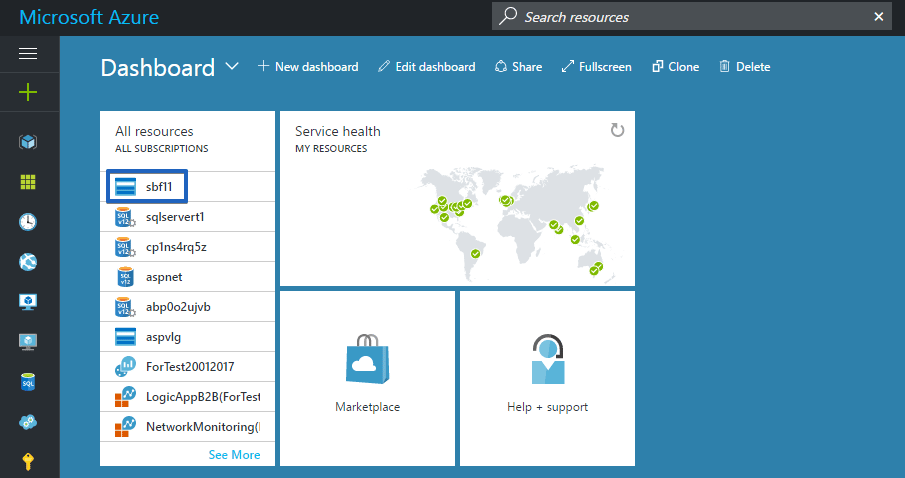 Click "Access keys" and copy the primary access key: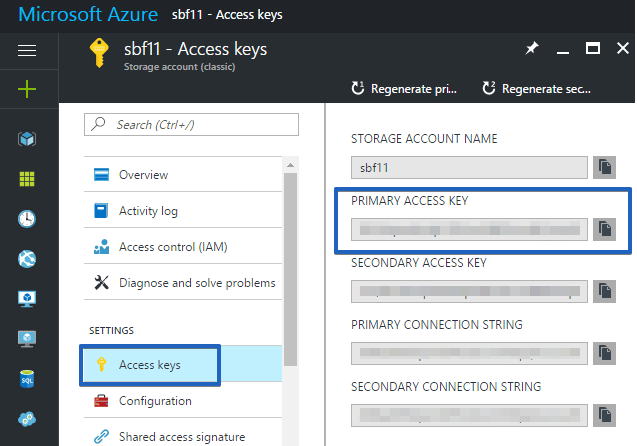 Create a new container if necessary: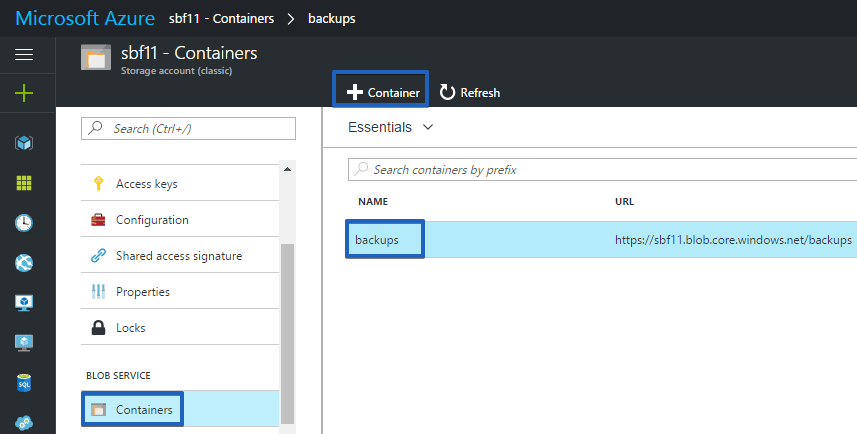 Then go back to SqlBak, enter the primary access key and container's name and click "Test" to ensure that everything is ok. Then click "Save & Close" button.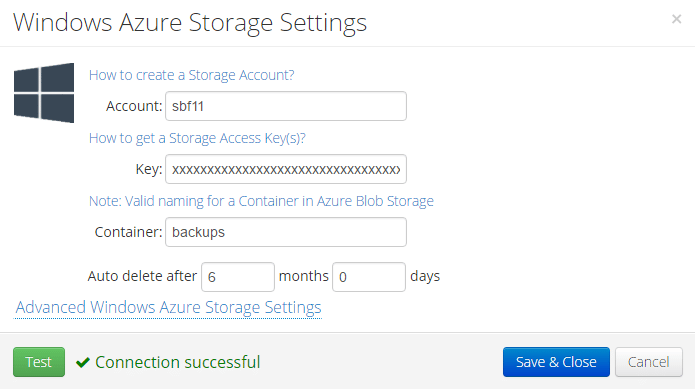 Go to the "Schedule backup (full, diff, tran log)" section to set up backup's schedule:

And finally, click "Save" to save the backup job:

That's it. You have successfully set up scheduled Azure SQL Database backups!
How to restore Microsoft Azure Cloud SQL Database
This is even easier! Go to SqlBak's Dashboard and click the small restore button  next to the Server name to restore Microsoft Azure SQL Database from the last backup:

In the opened restore dialog click the "Restore" button to start the restore process: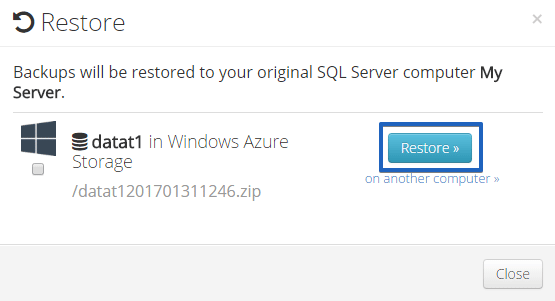 After the restore  process is completed, you'll receive the following message: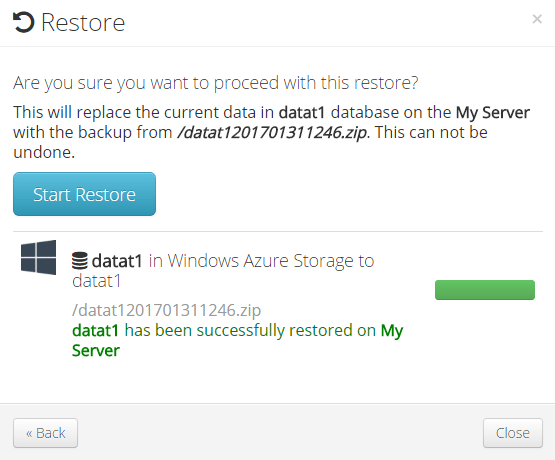 Here you are! Your Azure SQL Database is restored back from Azure Storage.